It appears that the release of this video was not much of a big deal. I've only seen
multimaster tool
mention of it on a few 9/11 forums, but I haven't seen anything from any of the big media outlets. However, thanks to youtube, we can view the video to our heart's content. Check it out here:
http://www.youtube.com/watch?v=H285_DWX_bQ
Here's the deal, though. You can't even see the Pentagon in this footage! I thought that maybe this white blob could be the tail of the plane...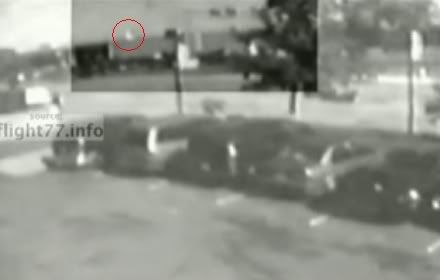 However, that is most likely a car moving along an elevated interstate. Here's the Doubletree hotel in relation to Flight 77's point of impact (courtesy of Google Earth):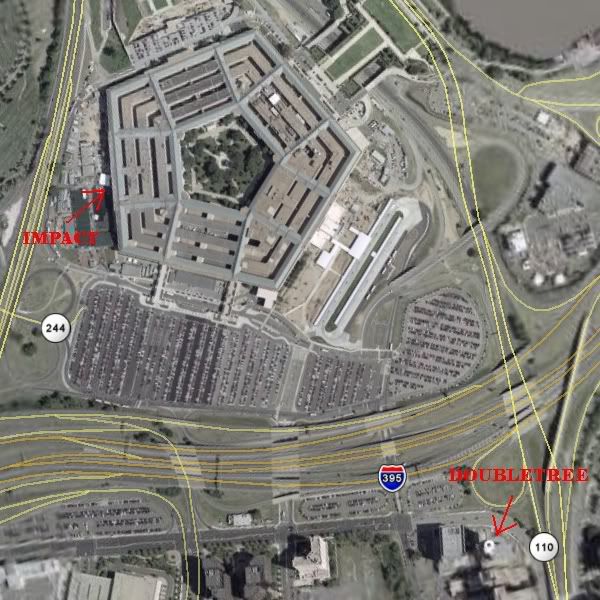 So first of all, the video isn't aimed at the face of the building where the plane did hit. Second of all, you can see from the map that Interstate 395 is in the way. This is an elevated interstate, and like I said, that white blob is probably just a car moving on it. So I'm afraid this video won't help us.
Also, I can't remember if I ever posted the footage from the Citgo nearby, but it also shows nothing. Maybe one of you out there has some clever deduction skills and can figure something out, though, and if you want to give
sears credit card
it a shot, you can view the Citgo footage here:
http://www.youtube.com/watch?v=2LJvFjsl6zk
The Doubletree footage does have some good use, though. Some researchers calling themselves the "Citizen Investigation Team" created a film called "The Pentacon", where they claim that Flight 77 actually flew OVER The Pentagon.
http://thepentacon.com/
Watch the Doubletree footage and see with your own eyes that these folks are totally wrong